News Events
Archive of News and Events
---
Four Doctorates On A Single Day

Indiaglitz.com
Sep 4, 2006 (Mon), Chennai
Copyrights © 2006 MSVTimes.com
All Rights Reserved
Site Best Viewed 1024 x 768
---
---
News Events
On the occasion, Jeppiar, Pro-Chancellor, Sathyabhama Varsity, said, 'Manorama, Vaali, Saravanan and Viswanathan -Ramamurthy have not just carried forward their legacy, but made the entire Tamil fraternity in every nook and corner of the globe proud.'

Heaping laurels on the four for their creative skills and dedication, he said, 'Though the honor has come a little late, it sits perfectly on them'.

Speaking on behalf of the recipients, an emotionally charged Manorama thanked her fans and well-wishers on the occasion.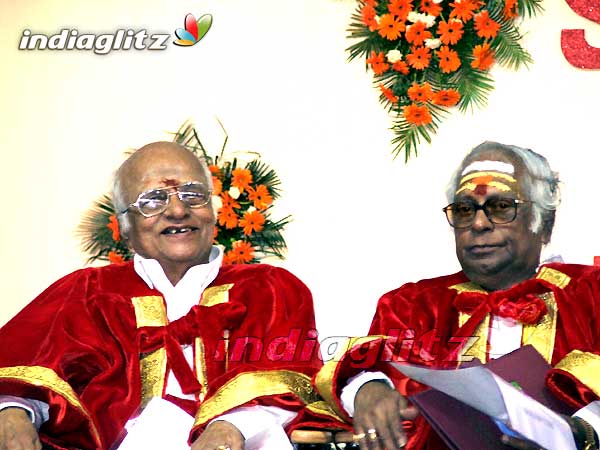 For the first time ever in the history of cinema, four film personalities were conferred with honorary doctorates for their immense contribution to films, under single roof on a single day.

Sathyabama Deemed University managed to get itself in the book of records by conferring doctorates on veteran Tamil film personalities at the annual convocation of the varsity in Chennai on Sunday.

Those conferred honorary doctorates were actress Manorama, lyricist Vaali, producer A V M Saravanan and music directors Viswanathan - Ramamurthy.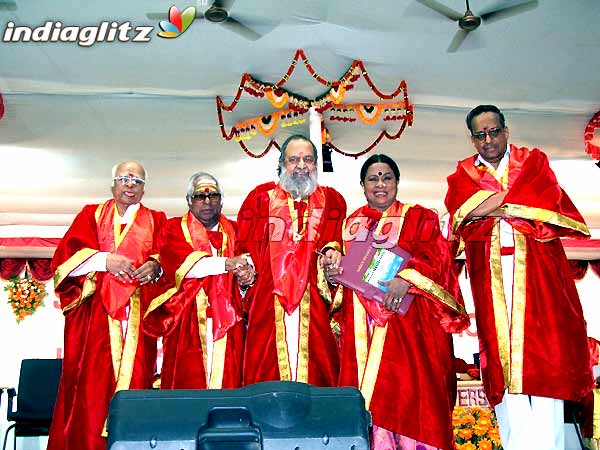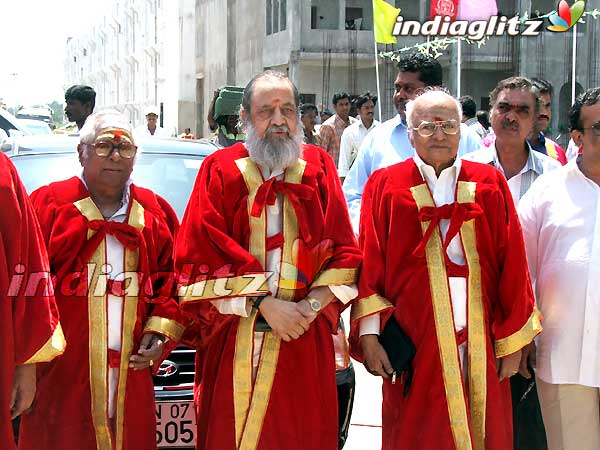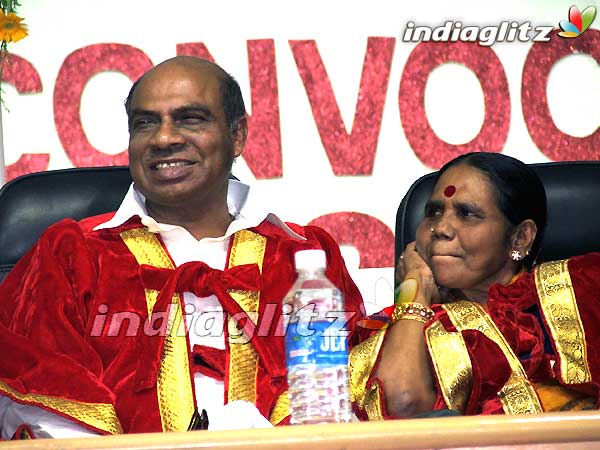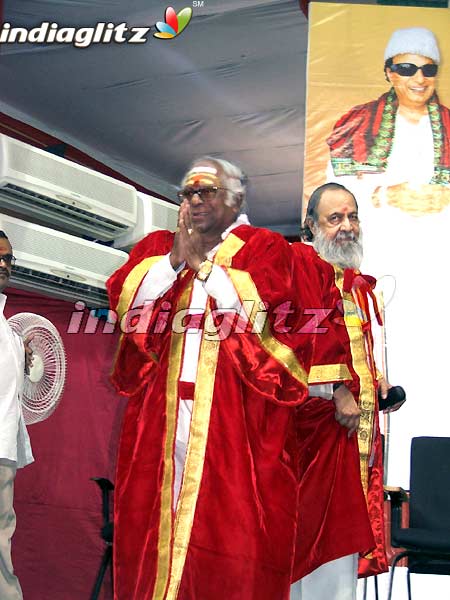 Newstodaynet.com

ISRO chairman Madhavan Nair, UGC vice-chairman Mool Chand Sharma and chancellor of Sathyabama Deemed University Jeppiaar at the 15th convocation of the university on Sunday.

The university also honoured seven eminent persons from different field by conferring honorary doctorate degrees at the convocation function.
The UGC vice-chairman presented the doctorate degrees to Madhavan Nair, chairman, Indian Space Research Organisation, Sudha Narayana Murti, chairperson, Infosys, AVM Saravanan,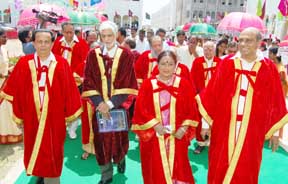 film producer, T K Ramamoorthy and M S Viswanathan, music directors, Manorama, film actress and Vaali, Tamil poet.